The SaaS mode offers a broad spectrum of benefits. There are further advantages added to the benefits of the OKbase cloud, such as the foundation of a professional data centre, a 98.8% application availability guarantee, daily data backups, and the ability to access data from anywhere at any time.
Reduced expenses on hardware devices, infrastructure, and IT personnel, as we provide the technical infrastructure, system updates, and management on our side.
The monthly flat fee payment (with no implementation charges) contributes to optimising your cash flow.
Ensuring the continuity of processes, even in cases of departure of responsible employees from departments such as HR and payroll accounting.
Strong user support and enhanced capacity of consultation services.
Training for new competent staff and supervisors.
Continuous system development that embraces new IT trends and technologies and automatic adjustments stemming from changes in legislative packages.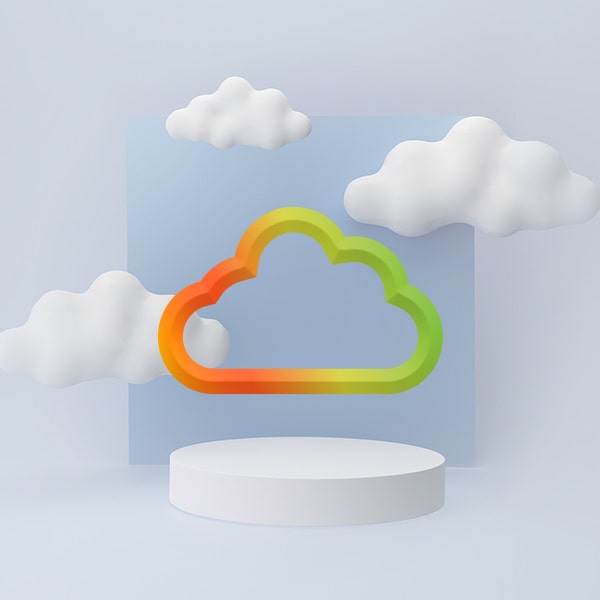 We ensure the system's operation within a professional data centre, guaranteeing the security of all your data. Included in a single fee, you gain access to the comprehensive OKbase, along with its setup, operation, daily backups, and technical support.
A consistent unified system - no data migration from the old version to the new one.
Supported by a professional-grade data centre.
High level of security and connectivity, coupled with ongoing system development.
We guarantee a high level of 98.8% availability for the OKbase application.
24/7 mode for monitoring system resources and server load.
Daily data backup with a 14-day retrieval period.
Everything is consolidated in OKbase (attendance, salaries, dining, HR, training catalogue, benefits, including cafeterias or early salary disbursements) and interconnected with your enterprise IS, accounting, ERP, projects and warehouses.