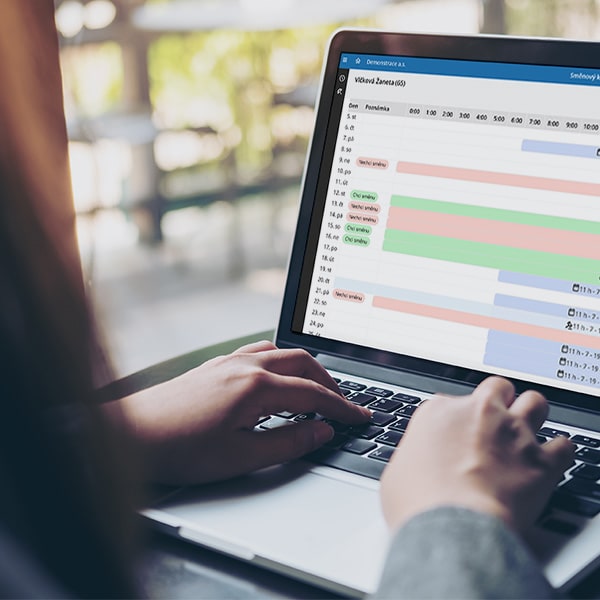 Your employees make a significant contribution to speeding up personnel management processes.
With self-service, you can reduce the number of administrative tasks and eliminate unnecessary processes. In short, you gain time for strategic work. The dashboard highlights important missions and events.
Attendance
Vacation
Personal data
Business trips
Evaluation
Recruitment
Training and Education
Canteen services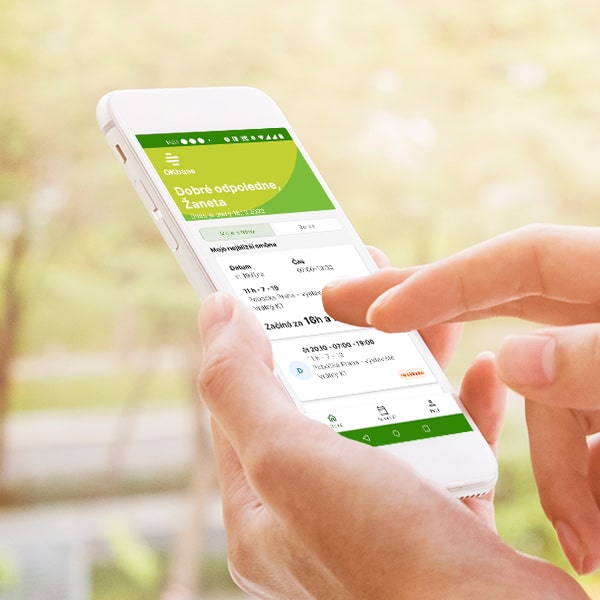 Even outside the office, you are still connected.
OKbase is accessible via a web interface and is fully responsive. The display adapts intuitively to mobile phones, tablets, and large screens. You can work in OKbase from anywhere at any time. We support the latest web technologies.
Smartphones are now well established as the predominant means of communication among employees. That's why we also have developed individual mobile apps making it as easy as possible to use certain features:
OKbase terminal – a mobile terminal for recording arrivals and departures using GPS, NFC or home Wi-Fi network
OKbase shifts – shifts planning and trading via Shifts Exchange that includes notifications
A highly secured and stable system with easy administration. You can use the integrated audit function as well.
Internal management of rights and roles using AD authentication of users.
Audit contains information about the logged-in user, IP address, and more.
Everything works within a single database. Users do not need to install anything and they log in using SSO.
No client installation, and only the application server is updated.
Just one database is backed up for all users, modules, and settings.
Simple and fast creation of reports and statistics:
Payroll costs
Fluctuations
Workload
Cost of staff qualifications
Seasonal trends
Gender issues
Management information
Customize the extensive array of predesigned setups to suit your needs. You can either present your data in graphs or in interactive setups, then make them available easily to anyone who needs them via the web self-service.
Setups
Choose the setups you need for your work. You even can partially parameterize the setups.
PDF
XLS, XLSX
DOC, DOCX
ODS, ODT
print setups
Mail Merge in MS Word
iReport
An open-source tool for creating graphical reports creation or complex calculations and queries.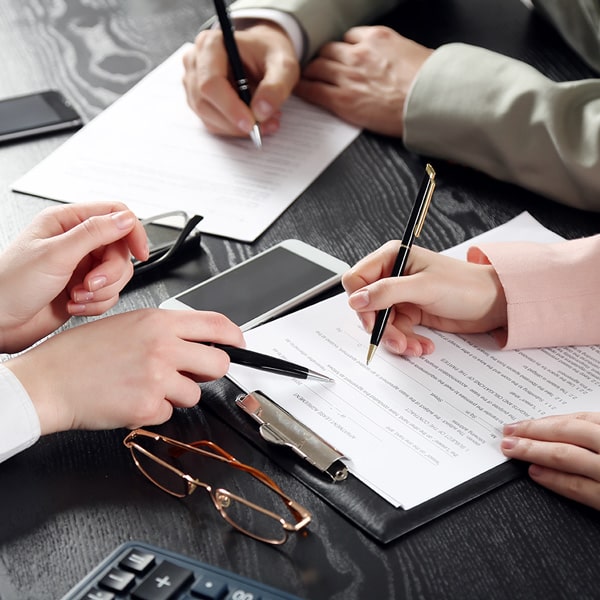 We take full responsibility for keeping you up-to-date with current and new laws and regulations. You can rely on OKbase always to comply with currently valid laws and regulations and to be updated regularly. Whenever there are changes in law, we incorporate them well in advance so that the operation of your company is not jeopardized in any way.
Employment relations
Tax regulations
Social security insurance
Pension insurance
Health insurance
Sickness insurance
We also regularly organize popular seminars for our customers on legislative developments (relating to income tax, employment of foreigners, online sickness reporting by doctors, and more).